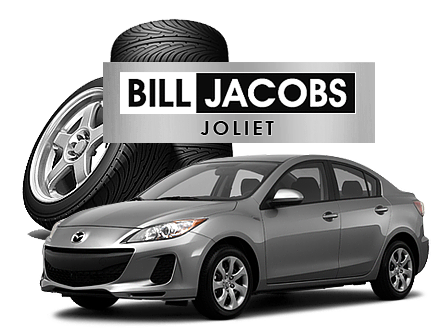 Parts & Service
We Service ALL Makes & Models
No matter if your car is fresh off of the assembly line or is nearing the end of its time on the road, we have the capabilities to make things right. We can do just about anything from aftermarket work to rebuilding your transmission to squeeze out every last mile. We manage to do all this while staying extremely competitive with the other Auto Repair Shops in Joliet, IL.
For those who prefer to do it yourself but still want access to quality OEM parts: We have access to a great stock of parts and tires.
Save yourself some time by scheduling your service appointment online below.
Certified Technicians & Parts
There are some things you don't want to compromise - and keeping your car performing safely is one of them. All of our technicians are certified and stay up to date on all of the new methods, techniques and technology. They use parts that are put through rigorous OEM testing to ensure quality performance.
Speaking of convenience, you can also schedule your service and parts right on our site to help speed the process along.
Don't Forget Your Mazda Parts and Accessories!
Full Auto Maintenance & Repair Services
Our auto repair shop can handle just about anything you can throw at us. From production line to junkyard we can help improve, maintain and even resurrect your vehicle to keep it up and running. Here is just a small sample of services we can help you with:
General Repair
Oil Changes
Tune Ups
Safety and Emissions Inspections
Engine Repair
Engine Replacement
Engine Performance Check
Computer Diagnostics
Air Conditioning Service & Repair
Electrical System Diagnosis & Repair
Brake Repair
Factory Scheduled
Maintenance 30K, 60K, 90K
Suspension and Steering Repair
Shocks & Struts
Cooling System Service & Repair
Auto Repair Joliet IL
Transmission Service & Repair
New and rebuilt Transmissions
Tires: Mounting Balancing and flat repair
Wheel Alignment