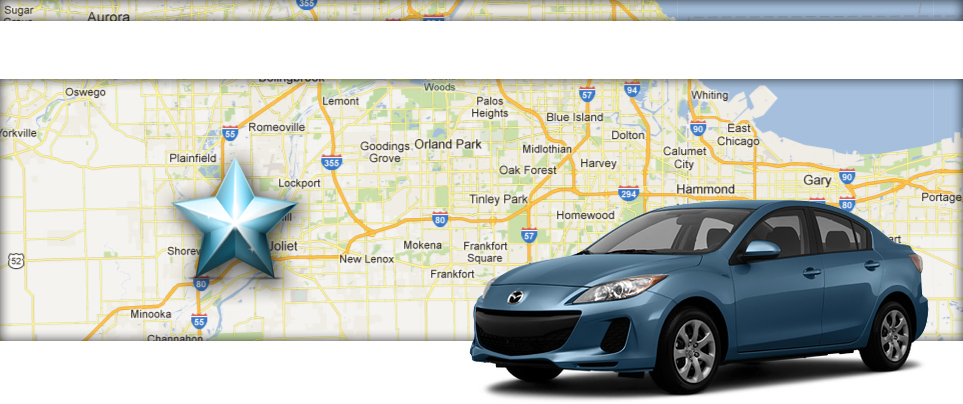 Are you interested in finding a new Mazda in Chicago, IL? If so, then you have come to the right place. Bill Jacobs Mazda offers a wide variety of Mazda in Chicago, IL and we are very proud to serve the Chicagoland area. We've been offering our customers high-quality Mazda vehicles in Chicago for a long time and we will continue to do so for years to come. We carry many different cars, crossovers and used Mazda in Chicago as well as used cars from other brands here at our store. While it can be difficult to find a new Mazda in Chicago at other dealerships, we make buying, leasing and trading in cars for a new Mazda easy and convenient.
Find Your New Mazda in Chicago at Bill Jacobs Mazda
Bill Jacobs Mazda is one of the leading Mazda dealers in the Chicago area and we have earned that by providing our customers with great service and vehicles. We sell new Mazda in Chicago because we love this area and the people who live here. The Chicago area is fantastic and we wouldn't want to live in any other place. At Bill Jacobs Mazda we want to sell you a new Mazda in Chicago for a low price and we will if you stop by our dealership soon.
Get a New Mazda in Chicago Now!
We will help you find your next new Mazda in Chicago if you stop by our dealership soon. We would like nothing more than to send you home in a new Mazda vehicle and we hope that you will swing by into our dealership in the near future. We offer supreme service both customer and maintenance-wise at our store and we truly want to help our customers. Please stop in for your next new Mazda in Chicago soon and remember the name Bill Jacobs Mazda.